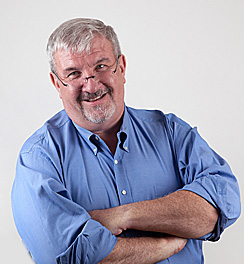 William E. Gannon, Jr., M.D.
Chief Scientific Officer & Medical Director
Dr. Gannon has acquired extensive experience in the management of clinical trials including designing the trials and building operational teams to ensure their successful completion. Additionally, Dr. Gannon has matching expertise in the regulatory arena, both U.S. and International, with over twenty years experience in filings, meetings, submissions and approvals.
ARTICLES AND PRESENTATIONS:
Medical Consulting Services:
Pre-clinical and clinical program development, operations management and recruiting.
CAPABILITIES INCLUDE:
Strategic Planning (Corporate, Clinical, & Regulatory)
Protocol Design (Phases I – IV – Drugs, Biologics and Devices)
Medical & Safety Monitoring
Medical Affairs (Post-Mktg) Program Development & Copy Review (DDMAC Compliance)
Regulatory Affairs - FDA & EU expertise (pre-IND, IND, IDE, BLA, 510k, PMA 501 (6)2 – filing, reporting and associated processes
Clinical and General Operations Management
Team Assessment & Building
Medical Writing
GCP Auditing and Compliance
DSMB Committee Formation or participating member
IBC Committee Formation or participating member
IRB Committee member
Promotional Materials(s) Review Committee (PRC) Formation or Member of
Areas of Clinical Trial/Development Experience:
THERAPEUTIC CATEGORIES:
Oncology
Gene Therapy
Vaccines
Medical Devices
OB/GYN
GI
GU
Women's Health
Intranasal Drug Delivery
Cardiac
Neuro / CNS
Pediatrics
Nanotechnology Applications